News & Expert Insights
Find tips and tricks for increased savings with certified pre-owned purchasing, or maximizing returns with strategic disposition.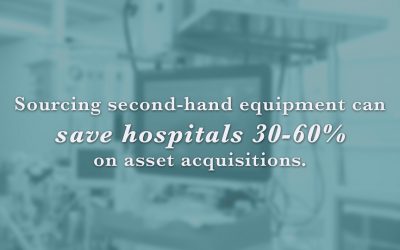 For years, hospitals and other medical facilities have shied away from secondary market savings. And it made sense — how do you find quality used medical equipment that you know actually works and meets patient care standards? But "used" doesn't have to be a...