Software & Services for Medical Capital Asset Management
We help hospitals optimize their budgets by fine-tuning capital inventory management efficiency.
Our software suite and tailored services focus on three aspects of your inventory management lifecycle: assessing current inventory; maintaining inventory accuracy; and managing updates, changes, and equipment turnover.
By blending exceptional technology with years of industry experience, we provide innovative solutions you won't find anywhere else.
Our Team | The BidMed Difference | Our clients | Corporate Values
Meet Our Team
At BidMed, our core values are essential and we hire staff that reflect those values on a daily basis. You can count on our team to work with the utmost integrityand provide the best customer care in the industry.
(click for bios and contact info)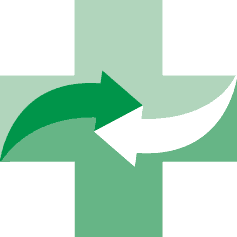 The BidMed Difference
BidMed began as a leader in the healthcare asset disposition industry, specializing in buying and selling pre-owned medical equipment. Now, powered by innovative technology and proprietary data, BidMed provides solutions throughout the capital asset lifecycle, including medical asset valuations, inventory reconciliations, capital planning and acquisitions, internal transfers and dispositions, and liquidations.
With over 20 years' combined experience in the asset disposition industry, BidMed provides current fair-market values on pre-owned medical assets using a progressive, in-house data analytics tool. In addition, BidMed utilizes a custom web-based inventory system, auction platform, and supporting mobile app, enabling clients to accurately inventory, reconcile, and sell assets easily and efficiently.
BidMed liquidates U.S. and Canadian healthcare facilities due to relocations, expansions, and closures, providing complete on-site project management to ensure clients recover the highest value for all medical assets. BidMed is headquartered in Chicago, IL and has worked with over 250 clients, including hospitals, surgery centers, transition/equipment planning companies, financial lending institutions, and equipment manufacturers.
A Powerful Partnership with TractManager
BidMed recently partnered with MD Buyline (a TractManager solution) to help hospitals further enhance asset utilization and reduce capital budget expenses.
We accomplish this three ways:
Integrated software solutions help manage inventory and optimize capital replacement planning.
Unparalleled pricing data for new and used equipment ensures hospitals get the best prices for capital purchases.
Access to a broad network of hospitals, optimizing marketplace access for both acquisitions and dispositions.
Our Clients
We work with a variety of medical-related facilities with high-investment equipment, as well as transition/equipment planning companies, financial lending institutions, and equipment manufacturers.
Acute Care Hospitals | Surgery Centers | Ambulatory Centers | Academic Medical Centers | Emergency Centers | Group Purchasing Organizations (GPOs)

Corporate Values
Knowing who to trust can be hard, but we pride ourselves on core values that set us apart from the competition. We put you first, providing unparalleled service backed by integrity, transparency, and accountability. You can trust we'll find the best value for your disposition and purchasing needs, and we give you the tools to prove it.
Integrity
Trust is essential when your budget is on the line, and we value that trust. Our team works with the upmost integrity to ensure the job doesn't just get done, it gets done right. We pride ourselves on standing apart from the competition with our values and ethics.
Transparency
We empower you to make the best choices, providing technology and data to make your own decisions. There's no bait and switch, no complicated process to disguise fees or extra costs—just clear facts and sound industry data meant to maximize your returns.
Customer Care
Customer service is what keeps clients coming back. No two projects are exactly the same, and there's no one-size-fits-all formula—we identify your unique needs and create a customized plan. Need help with something not listed? Let us know how to serve you even better!