News & Expert Insights
Find tips and tricks for increased savings with certified pre-owned purchasing, or maximizing returns with strategic disposition.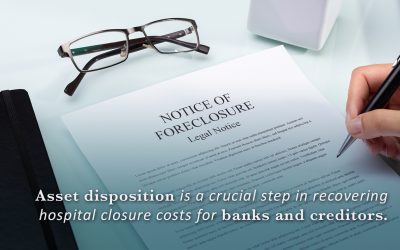 Nine of the 11 hospitals that closed in the first half of 2019 cited bankruptcy and financial challenges, leaving bankers' and lenders' hands full. Asset disposition has become a crucial step in regaining foreclosure costs. BidMed has worked with many financial...