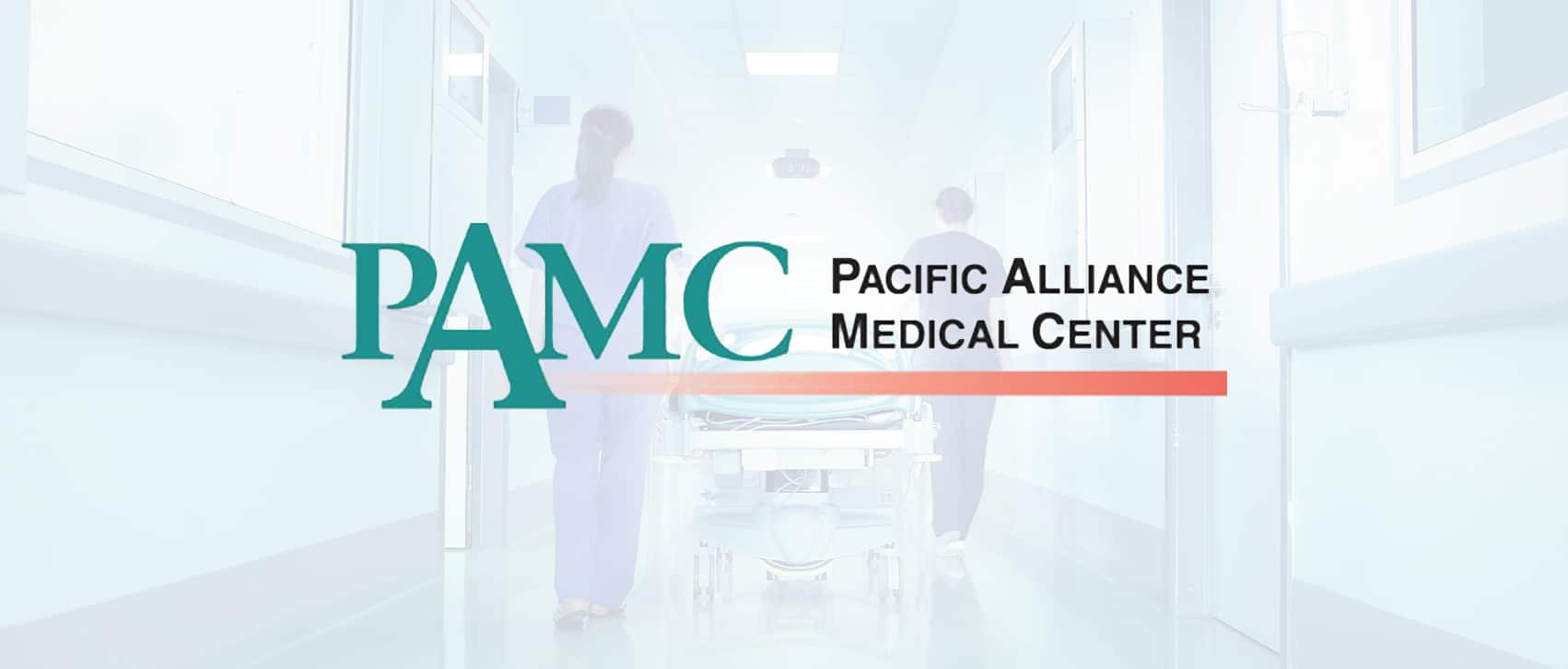 Sealed Bid Auction
Timed Auction
Pacific Alliance Medical Center Closure
Pacific Alliance Medical Center (PAMC) is a 138 bed medical center located in Los Angeles, CA, and it is home to a wealth of high-quality medical and operational assets. Due to the closure of Pacific Alliance Medical Center, BidMed will be hosting a 2-part sale in December to liquidate all assets.
Part I- The initial pre-sale is an online sealed bid auction featuring medical equipment LESS THAN 7 YEARS OLD. These assets are perfect for immediate service in another medical facility. Bids are due Dec. 8th by 2pm CST. Listings now live.
Part II- An online public auction on December 12 th 9am-5pm for all remaining medical and non-medical assets. Listings coming soon.
Available Equipment Includes
GE OEC 9900 12" II C-Arm Manufactured 2012
GE Optima XR200 AMX Digital Portable X-Ray Manufactured 2014
GE Panda IRes Neonatal Warmer Manufactured 2016
GE Logiq E9 Ultrasound Manufactured 2015
GE Logiq S8 Ultrasound Manufactured 2011
GE Vivid E9 Ultrasound Manufactured 2015
GE HDX Signa 1.5T MRI Manufactured 2010
Hill-Rom Versacare Hospital Bed Manufactured 2016
Stryker 1588 AIM Endoscopy Tower Manufactured 2016
Leica OH4 Surgical Microscope Manufactured 2016
Philips Avalon FM 50 Fetal Monitor Manufactured 2013
Skytron Auora 3 LED Surgical Light Manufactured 2016
Zoll R Series ALS Defibrillator Manufactured 2016
(some items have multiple units available)
Terms
All items are sold "as-is, where-is, no warranties, no guarantees". All sales are final. For complete terms and conditions, view our Terms of Use. An 18% Buyer's Premium is added to the total purchase price of the invoice. Please submit sales tax exemption forms to Susanne Collins at susanne@bidmed.com.
Payment Terms
Payment is due 48 hours after the close of sale. Acceptable forms of payment are cash, cashier's check, wire transfer, credit card, and PayPal. Credit card and PayPal payments incur a 3% processing fee. Equipment must be paid in full before it can be picked up.
Pick-Up
Winning bidders are responsible for all de-installation, removal, pick-up, handling, and transportation costs. Checkout of equipment will start on Dec. 13th at 9am, and end Dec. 22 at 12pm. Please contact Susanne Collins at susanne@bidmed.com or 773.908.0924 to schedule a pick up date/time.
Insurance Requirements
Anyone coming onsite, including any subcontractors, de-installers, or transportation companies, must present a current certificate of insurance, naming BidMed LLC. as additional insured.
Bidding
Part I – Sealed Bid Auction
Bids will be accepted online from interested buyers until December 8th 2PM CST. Winners will be notified by 6pm on closing date.
Bidders can only submit one bid each, bids will not be displayed during the sale. Please submit your best offer for given lots and items.
Part II – Auction
BidMed auctions feature automated bidding. When placing a bid, you will enter the maximum amount you're willing to pay for an item; this maximum bid remains hidden and is never revealed.
BidMed then places bids on your behalf using the automatic bid increment amount (based on the current high bid), only increasing your bid as necessary to maintain the highest bid or meet the reserve price, up to your maximum amount.
If another buyer places an equal or higher maximum bid, we will notify you by e-mail so you can place another bid. Maximum bids remain confidential until exceeded by another buyer.
Auction Ending Time
All items will close Dec. 12th at 5pm CST if they do not receive a bid within 15 minutes of the auction close time. If an item is bid on in the last 15 minutes of the auction, time will extend another 15 minutes for that particular item. The auction time will continue to extend in increments of 15 minutes until bidding activity ceases for a 15-minute period.
Auction Watch List
The watch list feature allows users to create a list of all the items they are interested in following. Users can add items to their watch list prior to and during the auction by clicking on the button with an eye symbol. This feature allows users to keep an eye on all their items in the same place, which is especially useful towards the close of the auction. Users can avoid flipping through pages by consolidating all the items they want to watch/bid on in one place. Additionally, users can place bids on the overview watch list page, allowing them to continue to watch all items while bidding on individual items.
Still have questions?
Please feel free to call Susanne at 773.886.1759. BidMed always appreciates user feedback, to share your suggestions, please e-mail susanne@bidmed.com.
Event Details
Registration Date:
Automatic registration with BidMed account
Sign up for a FREE Buyer's Account
Event Dates:
Part I – Sealed Bid Auction
Bids due by Dec. 8 | 2pm (CST)
Part II – Auction
Dec. 12th 9am-5pm (CT)
Inspection Dates: Nov. 30, Dec. 1 by appointment only
For an appointment, contact:
tony@bidmed.com
Office: 773.840.8134
Cell: 815.499.0825
Equipment Pick Up Date:
All equipment must be removed by Dec 22.
Location
531 W College St
Los Angeles, CA 90012
Pacific Alliance Medical Center
Receive Event Updates
Sign up here to get notifications for future events!